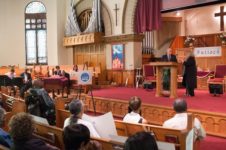 Pragmatists have long invoked the phrase "Don't make the perfect the enemy of the good." Generally speaking, that's solid advice. And, as a card carrying incrementalist sellout™, it's something I can get behind. Most of the time, that is.
Some issues are so substantial, so systemic in nature, that tinkering on the margins is unlikely to remedy the problem. And that's one of our major pathologies here in Cleveland. We seem to try tackling these big, hairy problems with the same tired toolkit of solutions, despite the fact that they haven't worked yet. There's only so many times you can run headlong into a brick wall.
The problem isn't that we make the perfect the enemy of the good. It's that, in Cleveland, we tend to make the facile the enemy of the good.
In other words,  I mean that we almost always fall back on old ideas, regardless of whether … Continue reading →