I wrote my first post on SB 310, the legislation that froze for two years Ohio's renewable energy and energy efficiency portfolio standards, all the way back on March 31, 2014. That was the day that Senator Troy Balderson (R-Zainesville) introduced the bill to the Senate Public Utilities Committee.
Since that point, I have written at least 14 other posts that touch on this abysmal legislation in one way or another. Given that we're now well into 2016, the final year of the freeze, I'd like nothing more than to see out this reprieve and forget this whole shameful episode ever happened.
But, this isn't to be, perhaps because God hates Cleveland and all of us who live here.
One of the elements of SB 310 was the creation of the Energy Mandates Study Committee, a 12-member panel composed of lawmakers from both houses of the legislature. It's specified task should give you a pretty good idea of its intended outcome (emphasis mine):
Section 3. It is the intent of the General Assembly to ensure that customers in Ohio have access to affordable energy. It is the intent of the General Assembly to incorporate as many forms of inexpensive, reliable energy sources in the state of Ohio as possible. It is also the intent of the General Assembly to get a better understanding of how energy mandates impact jobs and the economy in Ohio and to minimize government mandates. Because the energy mandates in current law may be unrealistic and unattainable, it is the intent of the General Assembly to review all energy resources as part of its efforts to address energy pricing issues.

Therefore, it is the intent of the General Assembly to enact legislation in the future, after taking into account the recommendations of the Energy Mandates Study Committee, that will reduce the mandates in sections 4928.64 and 4928.66 of the Revised Code and provide greater transparency to electric customers on the costs of future energy mandates, if there are to be any.
Naturally, when the group released its biased cost analysis (PDF) of the energy standards last fall (and I say cost analysis, because it's kind of hard to do a cost-benefit analysis when you refuse to consider benefits), the GOP-dominated panel called for extending the freeze indefinitely:
Until the US EPA provides greater clarity on the operation of the [Clean Power Plan], and until litigation is resolved, the Study Committee feels compelled to extend Ohio's freeze of the Mandates.
Interestingly, Governor John Kasich, who changes his tune on clean energy everytime he opens his mouth, took a brief time out from his quixotic presidential campaign to state that he opposed this idea. And so that's where things sat for seven months. Nobody showed their hand, at least publicly, and we plodded along towards the end of the freeze.
Then, on Wednesday, I was greeted with this headline in the Columbus Dispatch: "Bill continuing 'freeze' on clean energy expected soon."
It seems our old friend Sen. Bill Seitz (R-Cincinnati) is acting on Study Committee's recommendations and proposing a three-year extension of the freeze. Senate President Keith Faber (R-Celina) informed the Dispatch that he supports the idea.
Here is my official reaction to this proposal: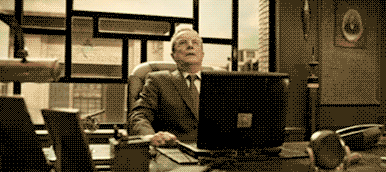 To be honest, I don't even want to write about this any more. People have already raised just about every argument as to why SB 310 (and any continuation of it) is terrible public policy. We've already explained how energy efficiency is the cheapest source of electricity in Ohio; how renewables are driving down energy bills and increasing grid resilience; how clean energy is creating thousands of good paying jobs for Ohioans; how the energy standards have saved ratepayers $2-4 for every $1 invested. None of it has mattered.
So let's just take a look at the real impact of this bill on the people of Ohio. Maintaining the status quo on electricity generation in this state will have real, tangible impacts on public health and quality of life, even if fossil fuel boosters would prefer to ignore this.
Shortly after the Study Committee released its cost analysis, a coalition of environmental groups released the heretofore nonexistent benefits analysis. Their study examines the impacts of restoring the state's clean energy standards in 2017 and allowing them to continue through 2029. Though the Study Committee recommended an indefinite suspension of the standards, this outcome seems unlikely in light of Gov. Kasich's professed opposition. This is particularly the case, given that Sen. Seitz, the most vocal and insufferable opponent of the standards, is only calling for a three-year extension of this moratorium.
Accordingly, I will only outline the foregone public health benefits of this proposal, which would stretch from 2017-2019. (I will just ignore, for a moment, the fact that the deadline for states to submit their CPP compliance plans to the EPA falls on September 6, 2018, smack dab in the middle of this extended freeze.) This benefits analysis assumes that each megawatt hour (MWh) of renewable energy generation/energy efficiency installed in Ohio will displace either 0.4 or 0.6 MWh of coal-fired power, with natural gas generation making up the difference.
While the benefits of swapping fossil fuels for renewables and efficiency compound over time, they are still significant in the short-term. Restoring the clean energy standards would reduce carbon dioxide (CO2) emissions in the state by roughly 12.5 million tons per year from 2017 to 2019. Moreover, cutting Ohio's reliance on coal-fired power will also slash harmful air pollutants, including fine particulate matter (PM2.5).
In 2017 alone, this reduction in PM2.5 levels would prevent 16,900 lost work days, 2,230 asthma attacks, 100 hospital admissions, and 230 nonfatal heart attacks. It would also prevent anywhere from 140 to 370 premature deaths. Adding in 2018 and 2019, these numbers increase to a total of 480 to 1,240 premature deaths, 350 hospital admissions, 7,540 asthma attacks, 760 nonfatal heart attacks, and 57,110 lost work days avoided.
These benefits are truly staggering.  Let's calculate the economic benefits of the premature deaths prevented. Using the EPA's statistical value of a human life, which is $9.1 million, we get a total social benefit of anywhere from $4.37 billion to $11.28 billion by 2019. And, again, I'm only talking about the next three years. Extending this out to 2029, as this study does, increases the number of avoided deaths to 2,820, which has a total value of $25.66 billion.
The Ohio GOP may want you to believe that the state's clean energy standards are raising energy costs, crippling businesses, and killing jobs, but they're doing precisely the opposite. They can try to obfuscate this by leaving the benefits out of cost-benefit analyses and by including line items on your electric bill showing the supposed costs of complying with these standards.
But when you account for the true costs of fossil fuels in this state, in both blood and treasure, you quickly come to the conclusion that we cannot afford not to implement these standards. So end the damn freeze already.